Everyone can write and read comments and share
Comments
Anyone in your workspace can comment on a metric. Add a comment on a specific date to share an analysis or start a conversation.
All comments be found in the comments tab on the metrics page.
Get notified
Any time someone post a comment in your workspace we'll drop you an e-mail. Click the link in the e-mail to jump straight to the metric being discussed.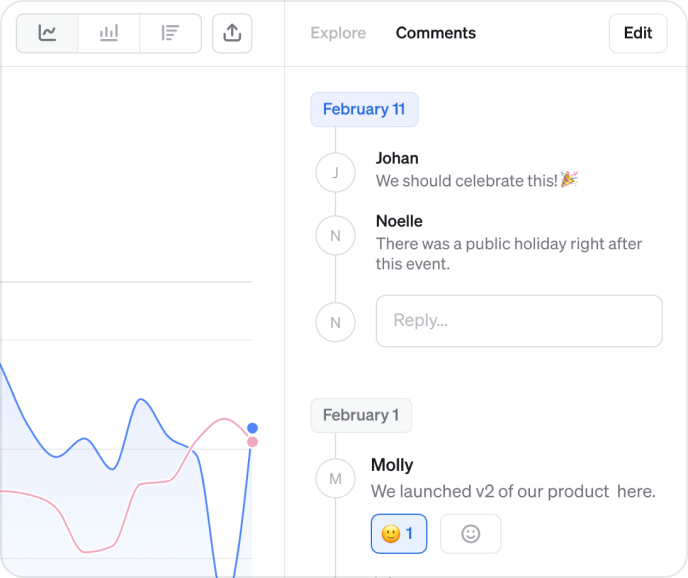 Share image and links
Steep goes beyond Steep. You can easily share a link to a specific view by clicking Share on the top of your metrics screen.
Another way to share is to export an image of your current metric view. Steep images can easily be pasted into slide decks, emails and slack.